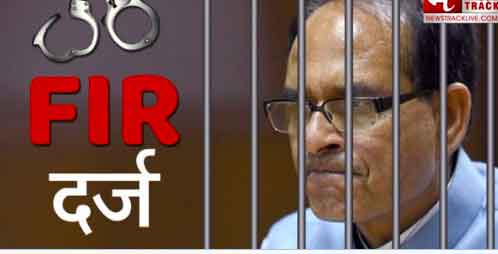 On 6th & 9th August 2018, the government had passed the freshly amended SC-ST bill and overturned the apex court order concerning certain safeguards against arrest under the SC and ST law.
On 7th September 2018, an application was shared on various social platforms claiming it to be an F.I.R filed against Madya Pradesh Chief Minister Shivraj Singh Chouhan.
The said Application is claimed to be filed at A.J.K police station, Shidi M.P.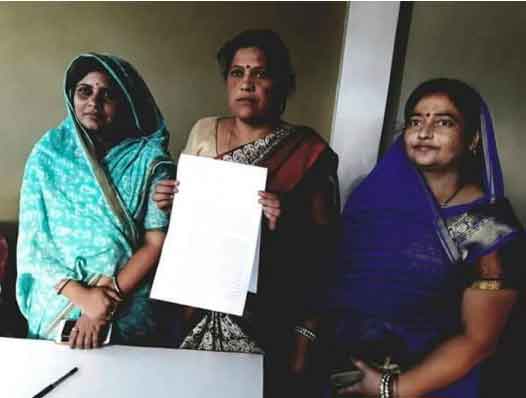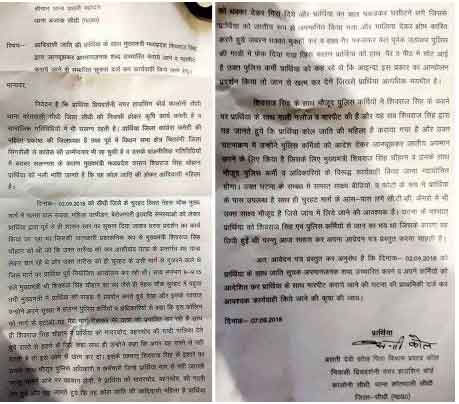 The Applicant Smt. Basanti Devi Kaul had alleged that on 2nd September 2018 during Shiv Raj Singh's Jan Aashrivad Yatra, she protested by showing black flags to Shivraj Singh's convoy, it was then she claims, that on Chief Minister Shivraj's directions she was manhandled and was insulted on basis of her lower caste and was verbally abused.
On 7th Sept 2018 Basanti Devi Kaul, who holds the post of District President, Congress Women Cell, Shidi Madya Pradesh had appeared in front of media and had given a statement that she would be registering a FIR against Shivraj Singh under SC-ST act.
The story is currently being shared on various social platforms with different narratives.
Basanti kaul has filed a complaint against MP CM @ChouhanShivraj under the #ScstAct, If a case is being filed against the CM of the state under the #ScstAct, The #ScstAct Is being misused. @JagratiShukla29 @SwetaSinghAT #SCSTAct #SCSTACTseAzadi @narendramodi @AmitShah pic.twitter.com/4XrWgIGLXb

— Navneet Suresh (@_NAVNEETMISHRA) September 8, 2018
कई घंटे हो गए अभी तक शिवराज सिंह चौहान scst एक्ट में गिरफ्तार क्यों नही हुए???
प्रधानमंत्री जी दलित महिला को न्याय दे,
कानून का पालन नही हो रहा है..@PMOIndia @narendramodi @ChouhanShivraj @RahulGandhi @RSSorg @nsui @IYC pic.twitter.com/7IcAAgOFzH

— Awinash dwivedi (@Awinashd7) September 10, 2018
Reality of Sc / st Act. Please see. https://t.co/x7hpoQCnkH

— VIJAY KUMAR CHOUDHARY (@VIJAYKR05031984) September 10, 2018
When contacted AJK Police station we were informed that there is no application received from Basanti kaul, Station Incharge Saroj Singh had confirmed that the viral application has not been received at his police station and neither a FIR filed under SC-ST act.
However Congress district President (Shidi Distric), has confirmed that though Basanti Devi had appeared in front of the media with an intent to file an FIR, but the application that is being circulated is not written by Basanti Kaul and still is unclear on whose signature are there on the application.
He had confirmed that though she wanted to file a FIR but on persuasion from the party she was convinced & decided not to file a complaint against Shivraj Singh.
FactCrescendo spoke with the Indian Youth Congress (IYC) Madhya Pradesh State Incharge, Shri.Bhaiya Pawar, he confirmed that No such Application or FIR has been filed against Mr. Shivraj Singh Chauhan, and the above narrative being shared on various social media platform are false and misleading.